Roadware products are only available from Roadware distributors located throughout the world. Please send us your contact information to find a distributor near you or call 1-800-522-7623.
For Professional Use Only
80105 Roadware 10 Minute Concrete Mender 50ml Cartridge with Needle Tip Mixer. Application Tool 5150 or equivalent required.  Case of 12 cartridges.
Item Description
Roadware 50ml Cartridge of Concrete Mender with needle tip mixer. Perfect for precise application into small cracks. Case of 12 Cartridges. Application Tool 5150 or equivalent required.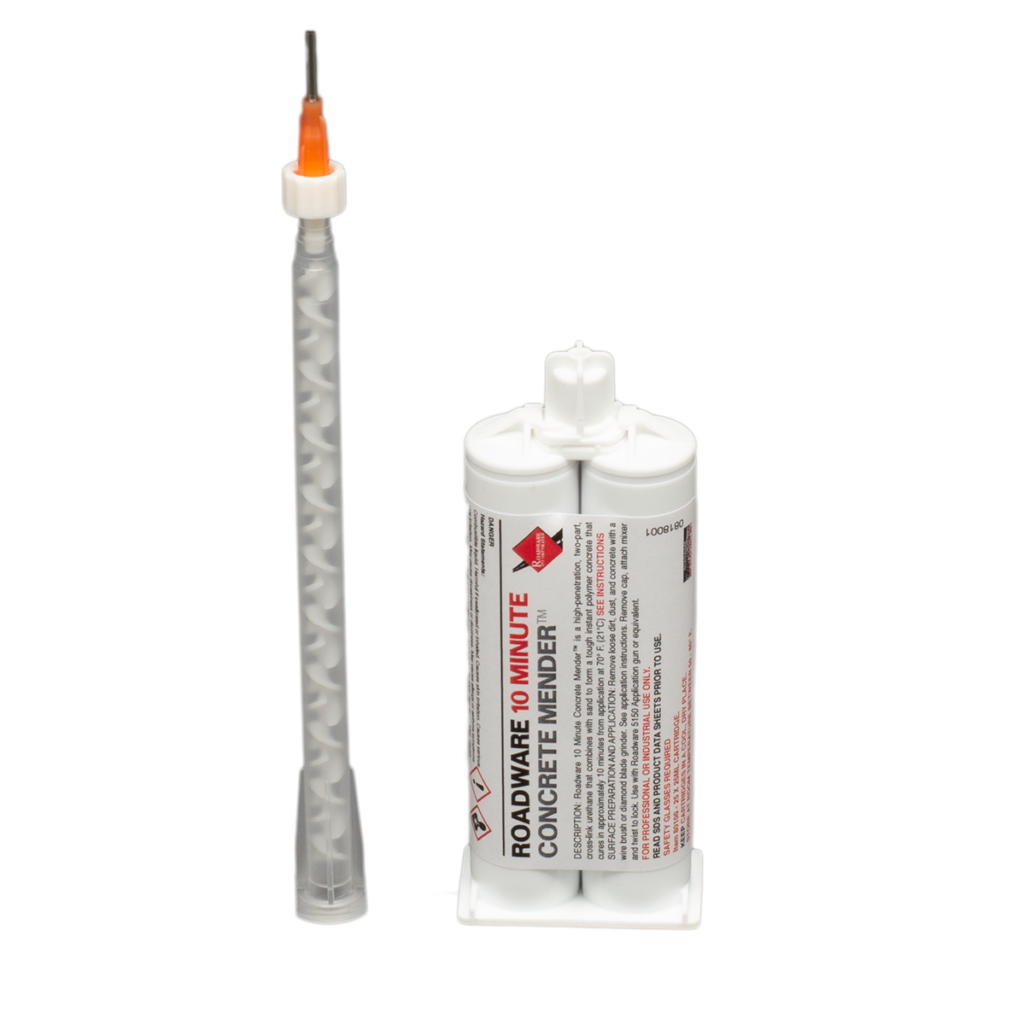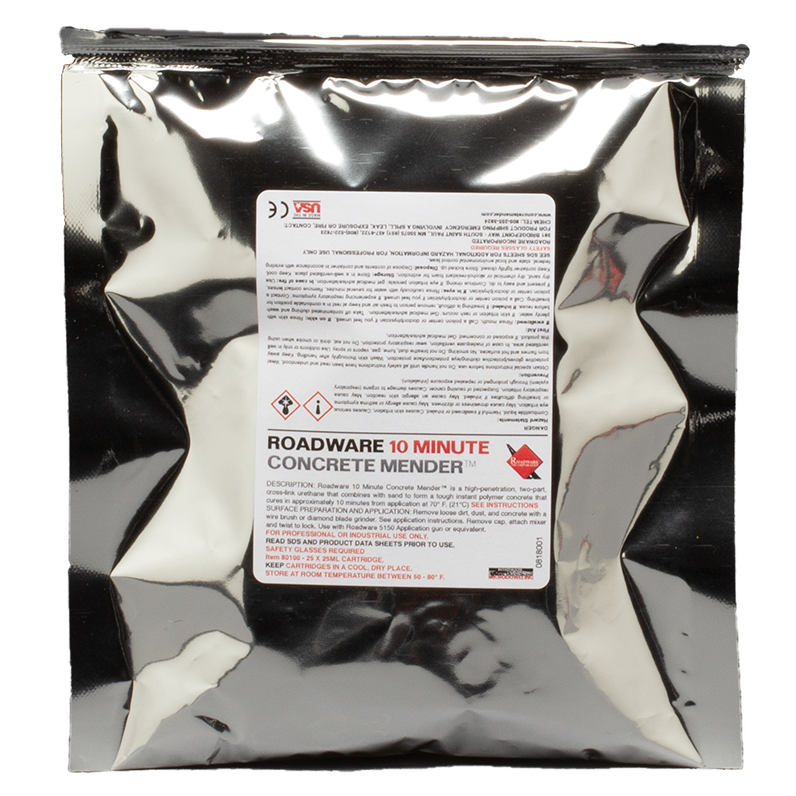 For Professional Use Only
Products like 10 Minute Concrete Mender™ are designed for the concrete repair professional. They require training in the safe use of highly reactive two-component polyurethanes and advanced application techniques. While our videos make it all look easy, there is more involved for a successful application. This includes choosing the proper product for the repair, understanding how the concrete problem occurred and what the conditions are likely to be in the future.  We do not recommend use of Roadware products inside the home or in residential applications without the assistance of a trained and experienced professional. Your local Roadware distributor can assist you in choosing proper products and professional installers.